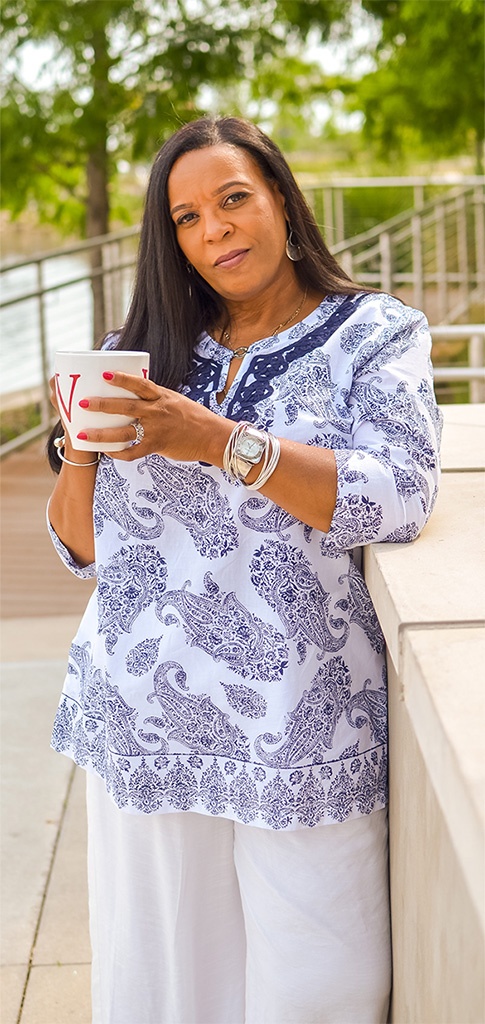 Hey Dream Launcher! I am Yamilette Williams, aka Dr. Yam! And yes I am a doctor by educational leadership degree not medical. Although I have been known to prescribe simple and effective strategies that help leaders and aspiring biz owners gain success. Ha:)
I am the Keep It Simple Coach to motivated biz dreamers just like you that have to work their 9 to 5 during the day but want to get their dream biz idea off the ground and need help; after hours. Being a night owl has it's advantages.
After recovering from a c-level job loss – I knew doing the same 9-5 again was not in the cards. So I launched my own dream business, along the way designed a signature program and process and now help others do the same; but on your terms and available time and affordable! Taking the complex and difficult out of the equation and keeping it SIMPLE is what I do.
Do you have a new business idea you are passionate about but you don't have the knowledge or proper strategies you need to get started?
Does your routine 9-5 job have you stuck?
Are you tired of surfing the internet looking for solutions, get all hyped from those glitzy successful or celebrity folks you find only to see you can't afford it?
Or started a business last year but its not where you thought it would be and want a reset?

And I am here to teach, mentor and coach you!
Did you know there are two paths Dream Launchers (aka aspiring entrepreneurs) can take – slow or accelerate. Both will end up at launching their dream biz – which one do you want to be on right now? Guess which path entrepreneurs choose to take with me?
Looking for movement, not motion? Let's launch your biz now!
I bet you're thinking – "sure, easy for you to say,  you have already launched." And yes you are partially right. I have already launched my business.  But easy was NOT in the equation. Nevertheless, I made the decision to make the shift. I learned a key factor about Dream Launchers. As I delivered consulting services to my clients, I would host dozens of live learning events with folks like you after work hours – because the reality is most people don't have the luxury of leaving their full time job to plan, launch and run a new business. So they rush from their job across town to attend my live courses in town. But even that doesn't work for everyone. And that doesn't mean their desire to be self employed fades away. They remain stuck, their dream biz gets pushed further back and the   "wish I had" conversations reoccur in their heads, over and over.

Using my experience and teaching principles I mapped out a process and plan that I now share with others. Thankfully I knocked out all the kinks over the past four years, removed complex tasks and simplified them – so you are the winning benefactor! I now share my 5 Simple Building Blocks framework and signature program that I designed for my local clients and now make it available to a global community of Dream Launchers – members of the Busy 9 to 5ers Hive a free Facebook group.
Something I consistently share with my tribe of Dream Launchers is that while you can go into business for yourself, you don't have to do it alone. Nor should you. First and foremost – you don't know what you don't know.
And as the saying goes, there is truly power in numbers.
Becoming a part of a mastermind or group-think helped me tremendously
Having a special mentor and super coach allowed me to get my head in the game.
With such support, I was bound and determined to succeed.
Four years later I have gone from a scrappy solopreneur flying around the country providing training services for national publishing companies to make ends meet to:
a thriving entrepreneur owning a consulting firm 
8 full and part-time team servicing multiple contracts
the proud partner of a bootstrap online social network for expats, 
 coaching a tribe full of folks like you that want to do the same.
Because being stuck isn't a good feeling – and I'd love to problem solve with you and move the stumbling blocks out of the way and provide the building blocks that will help you get results.

I am a teacher at heart, always have been. I take joy in sharing knowledge. And get a natural high from my participants who have their "ah ha" moments from each learning event I host.  As well as leave with a "knowledge nugget" or two. I can't tell you the number of nuggets I myself have gathered during my entrepreneurial journey. A  personal realization for me is that being a business owner of any size is 1- exhilarating, 2 – emotional and 3 – a continuous improvement process. Let's walk this dream launcher journey together.


⏰ the snooze button hitter (remember I'm a night owl)
🍽 I'm the chick in the restaurant that always swapping the side dishes from other meals to mine unique
📣 the BFF who cheerleads the little as well as big accomplishments
👵🏾 overseer to my spry 90-year-old roommate mom
🤗 the cool auntie to six nieces and nephew
📝 Used mindmaps as my note-taking strategy throughout graduate school
🔥 Fire is my dominant element (ask me later)
✅ list maker and checker off-er
✈ travel hacker in the making


💰 I managed to go from a 6-figure income to 0 (yup unemployed) to solopreneur taking what I could get to an entrepreneur with 8 full and part-time contractor staff in three years and growing
😍 Love providing resources and sharing information that is of value to others
📈 Reached my goal of working when I want, where I want – full time
⏳ Hate wasting mine or others time; love learning from experts


I've managed to shift from the weekly paycheck in a closed work setting to spreading my wings by pouring into to others and getting paid emotional satisfaction AND what I'm worth
I've learned that things don't have to be complicated to be considered great
Co-led the acquisition of three $300K+ contracts in 12 months
I take complex concepts, connect the dots and make it simple for others
I keep reality front and center – get rid of the elephant in the room/conversation
My clients consider my authenticity the number one factor that drew them to me


Plain and simple. It could be hard and scary or with my help, you can experience straight to the point simplicity, strategies, and successes big and small. I take you through a proven method of learning the proper steps to plan your dream biz, launch your it, and grow it. My project management background has ingrained in me is that without systems and structures, your business will work you and not you working your business. I prefer the latter, don't you? And for my online business dreamers – this goes for you also. I have cool and useful resources and courses for an online business owner to get you up and running.