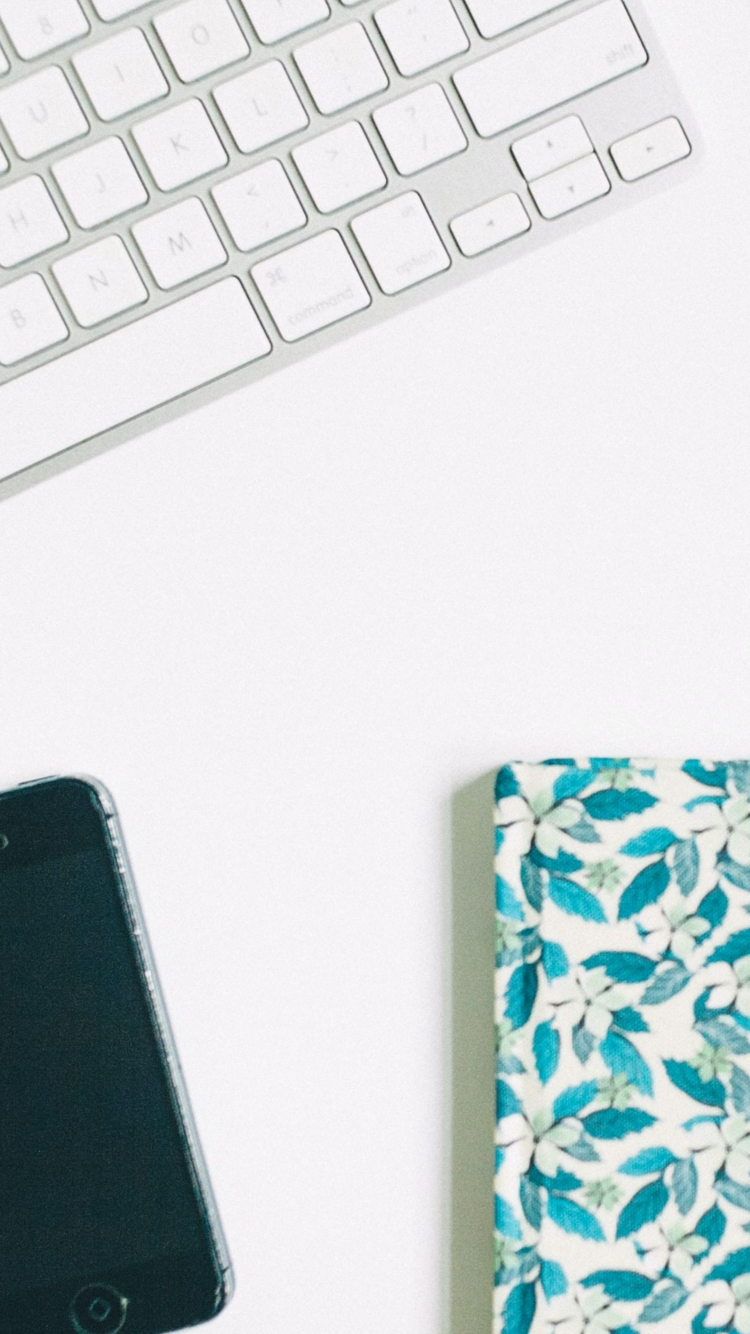 No matter what stage you're at in your biz journey, having a properly fitted toolkit can:
»» Saving you dozens of hours a week and a lots of stress (more time for the things you love = a BIG win!)
»» Take advantage of automated marketing activities like email marketing, list building, and social media posting.
»» Save you thousands of dollars on pricey freelancers and doing things the hard way.
The issue is understanding which ones to utilize at when point because there's nothing worse than software lying idle on your digital desktop, yah feel me?
Lucky for you I've done the heavy lifting and tested them for ya!
Welcome to my "Love List"! This is my curated list of preferred tools and resources that I've personally used and vetted to help you grow your business.
Below is a complete list of tools and insider deals!
HAND OVER THE GOODIES
Many of these links are affiliate links, which means I may get a commission if you purchase. However, none of the fees of these resources have been increased to compensate me. In fact, many of the creators of these tools have given me special discounts that I get to extend to you!
You'll see all the special deals below.
You're fresh to the world of content marketing.
When you're just starting out, your primary focus should be on developing your platform, producing regular content for your target market, and expanding your email list.
Even on a short budget, the resources listed below will help you get started in the correct way.
You're starting to notice some progress.

One of the best moves you can make at this point in your business is to design more content and space for your growing audience. It will not only establish you as an expert, but it will also help you to move away from one-on-one services, which are extremely difficult to scale.
If you're ready to beef up your marketing arsenal and convert your business with maybe an online course, the additional resources listed below will assist you in accomplishing this exciting business move!
I think scaling is calling my name

It's time to take your hard work to the next level! You'll need the tools and systems to help you steer the ship, sell more with less work, and grow and automate quicker.
One of the best moves you can make at this point in your business is to start documenting your procedures, recovering lost funds, and learning how to sell your products and services through informative, outrageously profitable webinars. The sky's the limit after you've mastered webinars!
I created a platform to solve a common problem I experienced along with my clients. Too many business programs are scattered about the internet. So I reined them in so you can get right now to business!  The One-Stop Digital Cafe for Entrepreneurs like yourself.
It's Lead Pages, Convert Kit, Kajabi, Popup Smart and Sam's Cart all rolled into one!

Build and Host Websites . E-Commerce . Sales Funnels . Pop-Ups . Course Platform . Membership. Email Marketing/Automations . CRM . Booking/Appointments and More!
It's more important than ever to sound like you on social media, even when you automate your posting.
And don't forget the balance content you want to put in front of your audience so you don't sound "salesy" .
Social Balance is not just your scheduler, but this platform also is built to fill your social queue faster, share your content in the right places at the right time, keep your feeds fresh and diverse, and help you grow your audience.
Sometimes creating content every single day can be daunting! For those times you're staring at a blank screen wondering what to post I have a built in Recommendation Curator that comes to the rescue. 
I created Social Balance framework and card deck for managing all of our social media platforms in one place.
This is an incredibly convenient and easy to use tool for both your Live and automated webinars.
I teach how to use Keep It Simple Webinars as your Live and automated webinar software inside my Content Creation Tips and More Community.
I love how I can concentrate on the conversation and relationship build and not one taking notes!
Otter is a very simple, web-based audio recording platform.  There's no software to install…you simply sign up, open a web browser, and start recording! It's very simple to use for you AND your guests. Plus, there are lots of fun features to share, but one of my favorites is their Cloud Drive Integration — and that's just a fancy way of saying that the audio files can be automatically uploaded to your Google Drive.
Your Audience Is On-The-Go. They Make Sure Your Content Is Too.

Quickly turn your content into private podcasts your audience can listen to on-the-go. More consumption means higher engagement, more sales, and stronger connections.

Grab more of their attention with audio! Launch in minutes, no tech skills required.
I created a platform to solve a common problem I experienced along with my clients. Too many business programs are scattered about the internet. So I reined them in so you can get right now to business!  The One-Stop Digital Cafe for Entrepreneurs like yourself.
Sales Funnels . Build and Host Websites . E-Commerce .  Pop-Ups . Membership. Email Marketing/Automations . CRM . Booking/Appointments and More!
Canva is the ultimate design tool for non-designers. It's user-friendly and the free version gives you access to most features. Use Canva to create shareable social media images, cover photos, even video thumbnails. In no time, you'll be on your way to building a memorable online brand.
Now that you're starting to manage a lot of moving parts, you've got to stay organized. Asana helps me and my team keep track of our work. We use this tool to communicate, share links, stay on top of deadlines and keep everybody in the loop.
Create once, publish everywhere.
Make a bigger impact and reach more people, without the extra work.
Focus on creating great content and let their platform distribute it everywhere your audience is.
Perfect for podcasters, TikTokers, livestreamers, and video creators.
Design it your way.

Create eye-catching visual content for social media in minutes – it's easy, fast, and free! Pick a template, customize it, and post.
Make your designs as unique as your business.
Online graphic design doesn't have to be complicated. Start by exploring VistaCreate's curated collection of trendy templates selected for you by professional designers. Choose and customize right away!
Video Editing and
Live Streaming Platform.

Live Streaming Studio, Video Editor, Thumbnail Maker, Video Hosting, Video Recording, and Stock Library combined in one platform.
Find the perfect freelance services for your business.
A whole world of freelance talent at your fingertips.

The best for every budget
Find high-quality services at every price point. No hourly rates, just project-based pricing.
Quality work done quickly
Find the right freelancer to begin working on your project within minutes.
Protected payments, every time. 
Always know what you'll pay upfront. Your payment isn't released until you approve the work.
24/7 support
Questions? Their round-the-clock support team is available to help anytime, anywhere.
Built for the modern entrepreneur.
With no monthly fees, unlimited refunds for ATM charges and a focus on digital banking, Novo business checking is a great option for small-business owners on the go.
Novo offers its own integrated invoicing tool as well as direct integration with top business tools, making it ideal for streamlining financial processes and managing multiple accounts in one place.
Create eBooks & Lead Magnets to Reach More People.
Transform your Blog posts, Podcasts, Videos and PDFs into eBooks, Show Notes, Dynamic Flipbooks, Transcripts, PDFs and Web pages.
Crisp is a customer support portal that was designed to make it extremely easy to provide incredible support to your audience. If you have an online training course or like me several SaaS products, you will want to have support tickets available for people.

I take pride in the service my team and I provide for customers, so we love that Crisp allows us to view tickets, assign tickets, see the last activity, and then close tickets when an issue is resolved.
Tools to help your business thrive.
Auto-track income and expenses.
Pay employees and contractors.
Always know where you stand financially.
All you need to do is select automation and activate it. That's it.
Ready Automations For 850+ Apps Apps.
Integrately gives you LOTS of pre-made automations.
So you can activate in 1 click!
Work with the largest network of independent professionals and get things done—from quick turnarounds to big transformations.
It's my go-to when I'm ready or prep my clients to go into production mode and need the extra hands and brain power.
Accessible from anywhere with internet, Google Drive is a great collaborative tool for teams to use when you're working with content, files, or images in tandem.
Unlike DropBox, multiple parties can be in a file at a time manipulating data or text without having to download and re-upload the file.
The easiest way to create professional live streams
StreamYard is a live streaming studio in your browser.
Interview guests, brand your broadcast, and much more. Stream directly to Facebook, YouTube, LinkedIn, and other platforms.
Broadcast with up to 10 people on screen and more backstage.
Make your audience feel special by featuring their comments on screen. My weekly go to tool!
Create your first cartoon explainer video in the about 60 seconds!
The simplest drag and drop explainer video creator
By creating easily digestible content that's super-enjoyable to watch.
If you're still committing passwords to memory (or worse — using the same password for most of your major accounts), it's time to geta password manager.
My personal favorite is LastPass. I love that it allows me to securely share sensitive information (such a social media logins, etc.) with my virtual team.
SendSpark is a platform that scales, tracks, and personalizes video communication.
You can upload your videos, create them using their library, or make one on the spot.
It can be used for virtually anything: lead generation, lead qualification, newsletters,  reviews/feedback, testimonials, the possibilities are endless!
Focus on creating powerful videos to Stream Live.
SOCIAL MEDIA STREAMING
Multicast to 40+ streaming networks including Facebook Live, YouTube, Wowza Media Systems, Twitch, Instagram &
many more! 
PRE-RECORDED STREAMING
Schedule your pre-recorded videos for live streaming to social media up to 60 days in advance.
REAL-TIME STREAMING
Use any streaming tool like OBS, Zoom, Ecamm, Webex, Wirecast, XSplit, etc and start multistreaming across social media
Schedule Meetings without the Hassle of Back-and-Forth Emails. Try TidyCal® for Free.
Set Your Availability, Connect Your Calendar & They'll Make Sure You're Never Double Booked. Simple Setup. Get Started Instantly. 
A powerful, easy-to-use screencasting software. I use it to record the contents of my screen when I create courses and train team members.
You can also use Loom to capture video from your webcam and audio from your computer and external mic.
Communicate with impact.
Ensure everything you write comes across the way you intend. Present your best self every time you type.
Make your writing clear and engaging. Eliminate grammar errors. Easily improve any text.
It's all about relationship building.
Never Miss a Connection Again.
Save time, money, & never miss a connection again with your new digital business card – BŪP! You only get one first impression, so ditch the paper business cards, and join the future of networking today!
Some of use prefer the hands online physical approach to keeping tabs on what we do. 
The Content Planner is loaded with features to keep your content on track and on trend:
Fillable 15-month planner
At-a-glance monthly spreads
Reference guide of holidays and retail dates
Monthly and weekly goal setting
Custom-designed planner stickers
Writing space for your biggest ideas
Protective box to store your planner
FREE digital copy of current years Marketing Dates + Holidays