Are you wondering if you are holding yourself back from launching or growing your small business?
Do you know the key essentials to connect with your clients in a highly effective way and increase your chances of making a prospect a customer? You will with…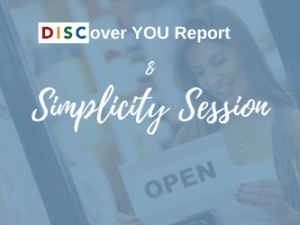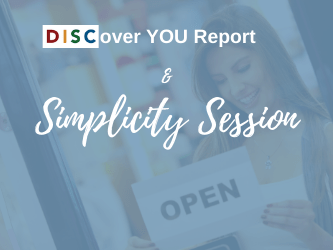 During my online DISCover YOU Report and 1:1 Simplicity session you will:
Engage in a 1-hour of virtual coaching to help analyze the information and help to implement the results into your life and business
Receive a 20+ page personalized report all about you
Identify your Key Strengths
Recognize your Leadership Strengths
Determine your Communication / Collaboration Style
Establish the Environment Where You Can Be Your Best Boss and
Highlight the Keys To What Really Motivates You.
This report is designed to help provide you with insight into how you are wired as a small biz owner and how it relates to maximizing your entrepreneurial ability and effectiveness. 
Successful entrepreneurs continuously maximize their abilities.
Get your DISCover YOU Report and coaching session TODAY!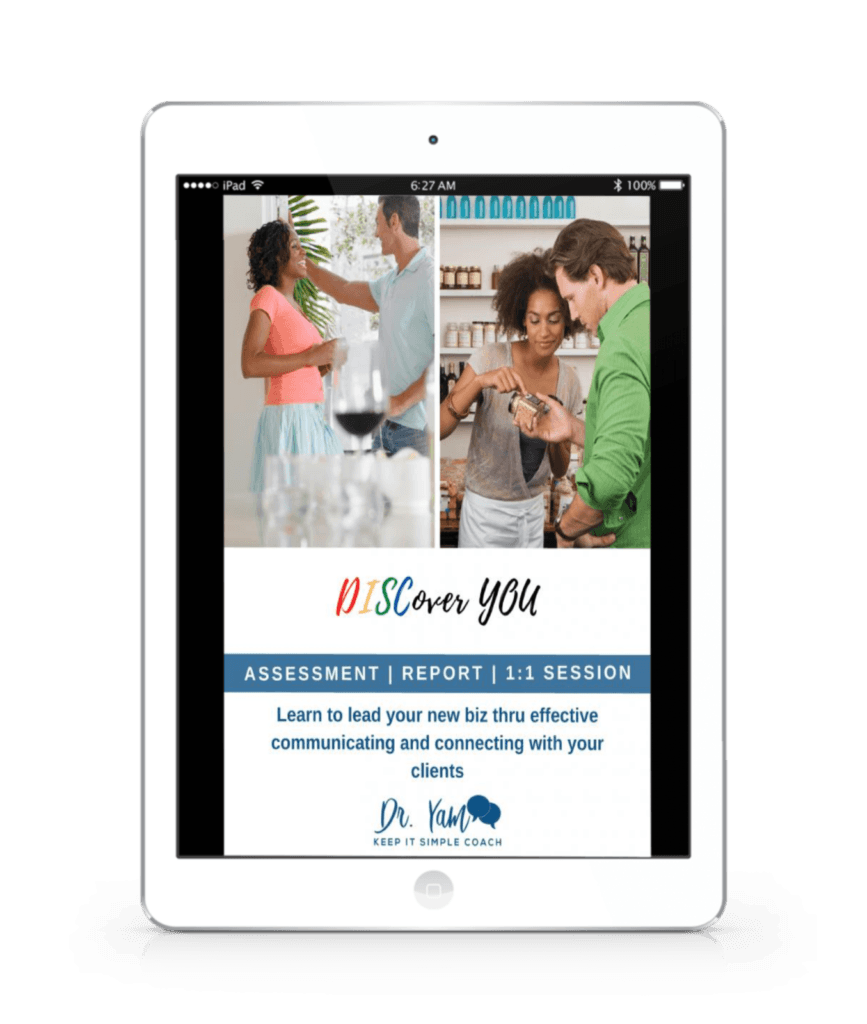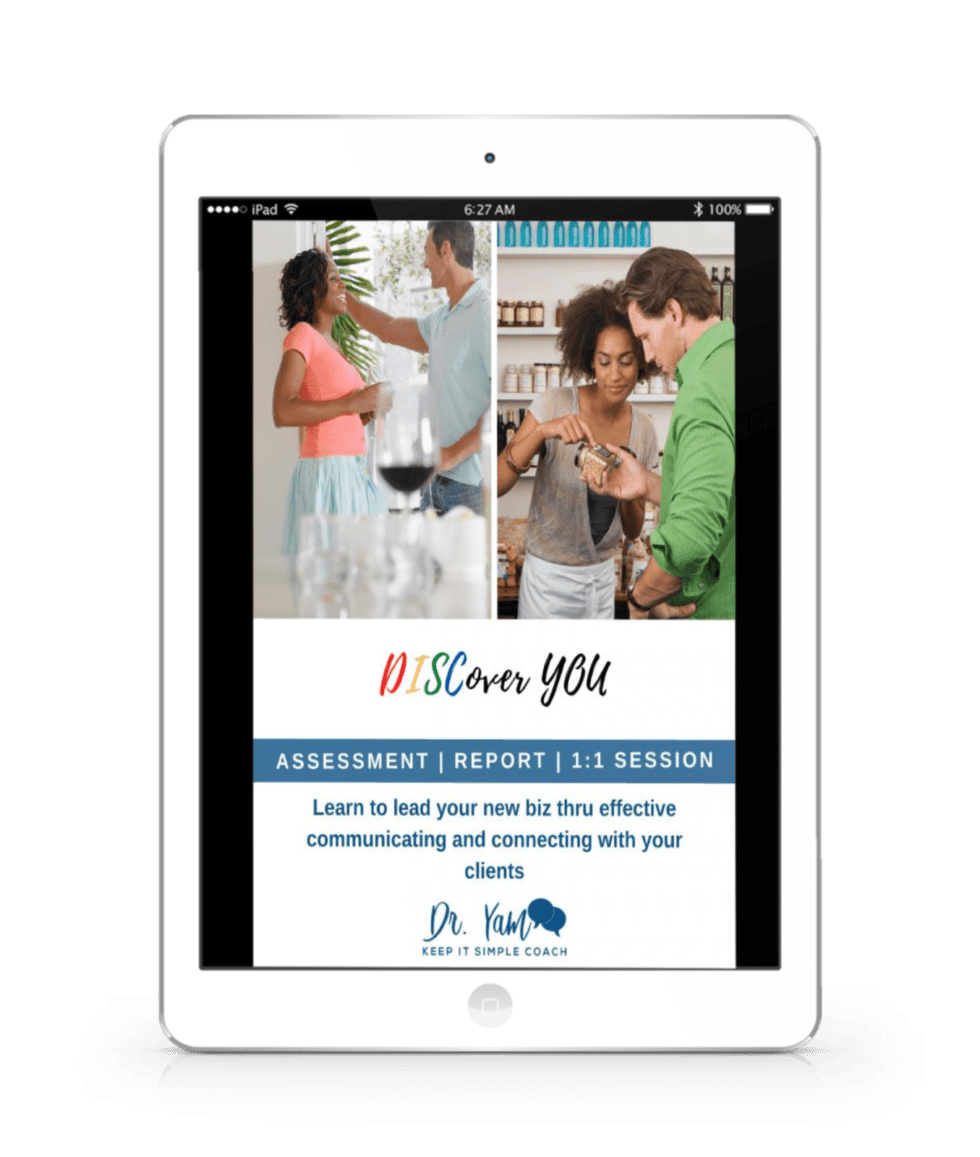 It takes 10-15 minutes to complete the online assessment and you can schedule your Simplicity session with me. It is my highest objective to help you reach your purpose, vision, and goals for your small business by working through the DISCover YOU Report specific to your needs. Together, we will create a GROW plan for you to gain clarity and accountability.
Want just the report? No problem, do self-study.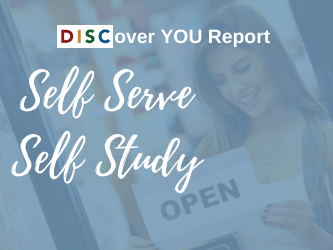 Do you have a team?
Contact me now to discuss a custom group session.