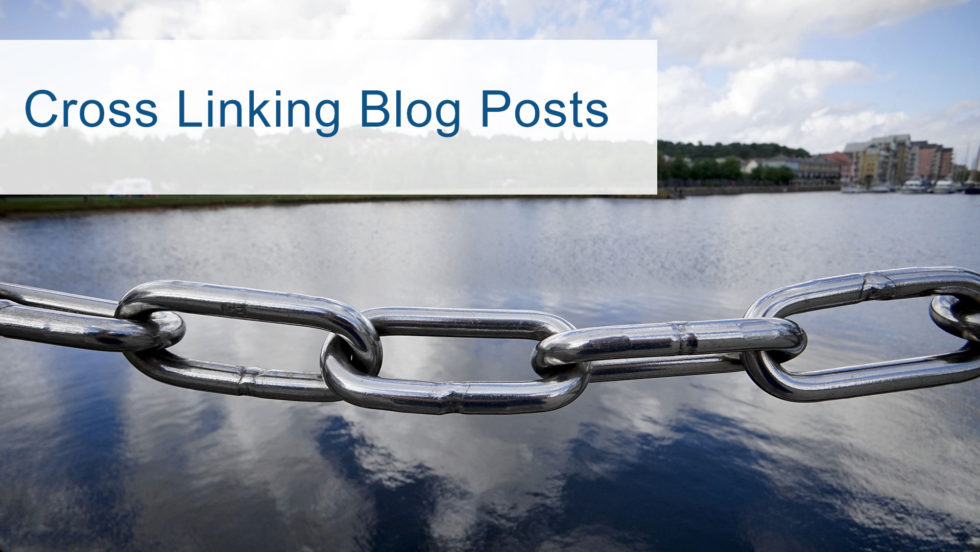 Cross Link Blog Posts for More Interaction
As your blog starts to grow and you're adding more and more blog posts, chances are readers won't see every single post you write. Why not make it easy for them to find related content by cross-linking it where appropriate.
Here's what I mean. Let's say you blog about social media marketing and this particular post talks about using images effectively on Facebook. You could link within that post to an older post where you talk about using images on Twitter, or a more specific post where you explained how to fix things when Facebook doesn't pull up the right image from your site. Do you see how this works?
Let's look at another example. Let's say you're writing a recipe blog and you're sharing a new recipe for an amazing BLT tomato salad. You could link to an older post where you shared how to cook bacon in the oven. This is pretty easy stuff, right?
Purpose of Cross Linking Blog Posts
This strategy of cross-linking blog posts serves a few different purposes. You're engaging your readers more with your content. This gives them a chance to get to know you and your log a little better. It also means you're getting more exposure to your ads and your visitor numbers will start to look better. It also helps you with search engines, believe it or not. They keep track of how long readers stay on your site and if they click around to read more. This is an indication of the quality of your content and your blog. In other words, if you can get readers to stick around longer, it will help your blog rank higher in the search engines.
Let's not forget about the positive influence this has on your readers. You're going out of your way to be helpful and share all sorts of great information with them. Not only does this allow your readers to get to know you better, but it also builds credibility and trust which is exactly what you want.
Last but not least, the more pages you convince your readers to take a look at, the higher your chances that they'll comment or share your links on social media. That, in turn, will help you broaden your reach and grow your audience.
---
I hope you join me and follow along in this 30-Day Challenge. If you haven't already done so, you can sign up for the daily emails where I'll share the day's post and some other bits and pieces with you here. And feel free to invite other bloggers who may find this information helpful.

Closing