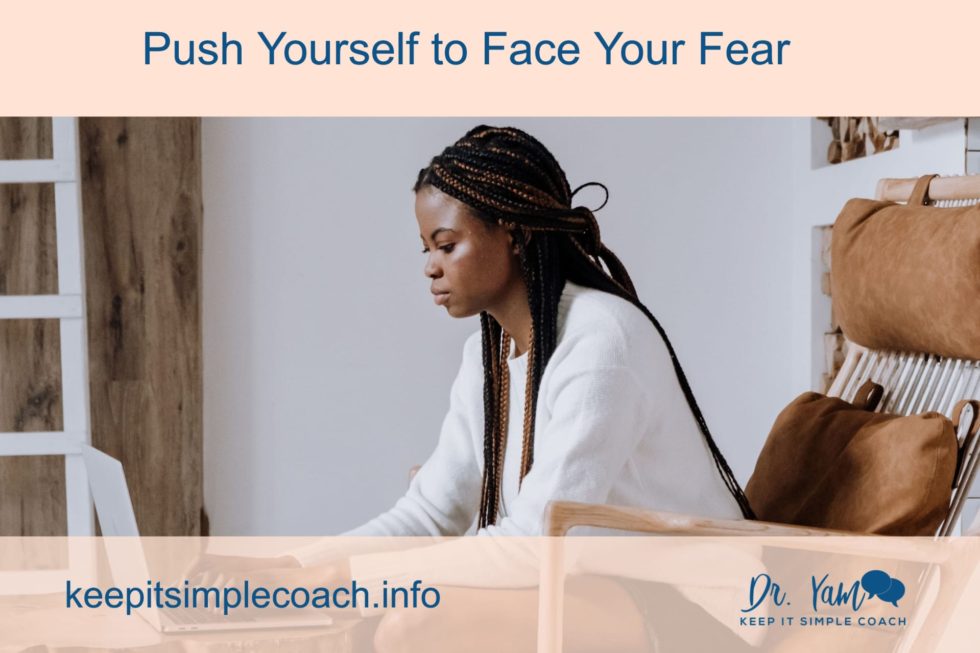 How To Be Properly Armed to Face Your Fears: Final Thoughts
Who knew there would be so much to facing one's fears! The past four blog posts certainly covered a lot of ground:
1. Your Daily Choice: Make Progress or Stay Where You're At
2. Eyes On The Prize – Set Your Goals
3. Fear Isn't a Bad Thing
4. Getting In The Habit Of Challenging Yourself Daily
I'd like to recap some key points I've shared with you and encourage you to use them in your daily path toward facing your fears and challenging yourself every day. 
A recurring theme throughout this series was the push to be honest with yourself. Without putting in the effort to do this, any steps you take toward dealing with what scares you will be limited. Being brutally honest forces you to make the changes that will truly serve you best.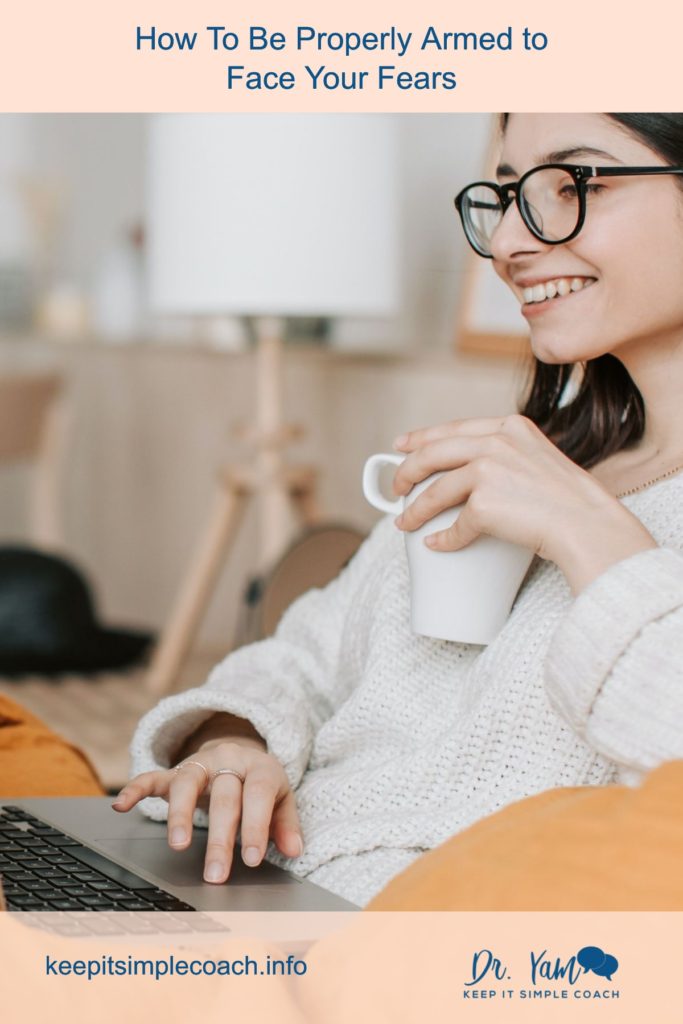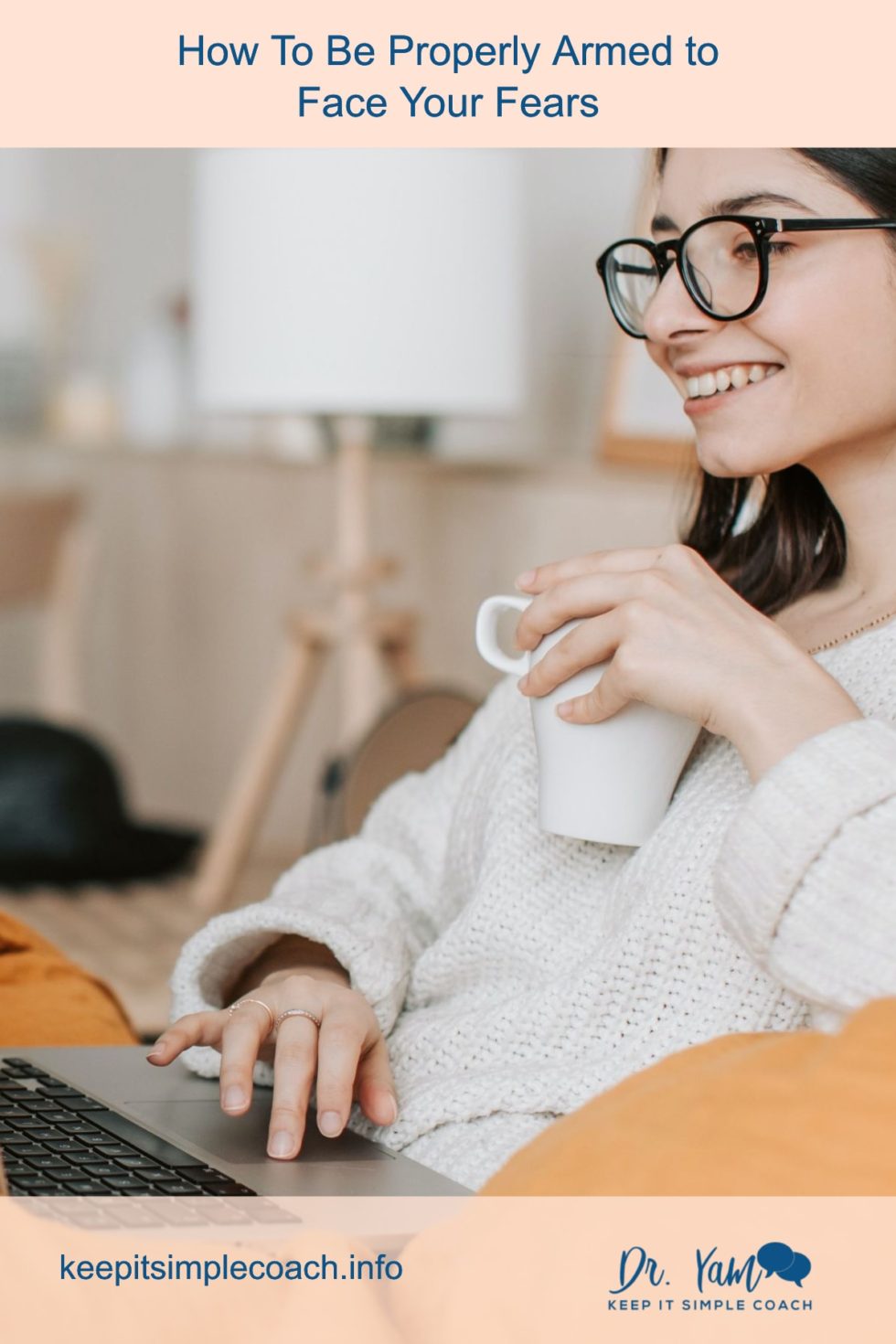 Finding your why will help you to gain that honesty. Your reasons for desiring to push the fear aside are usually pretty powerful. In order for them to motivate you, they really can't be anything other than honest and personal. Someone else's reasons will never hold the power necessary to push past resistance. 
Speaking of resistance, I shared with you the most common causes of resistance and how they can sometimes work to keep you from accomplishing your desires. I was also thrilled to give you concrete steps to overcome any resistance that was holding you back. You're more powerful than you realize. A few simple adjustments to your attitude and mindset can knock even the strongest resistance to the curb. 
Much of overcoming inertia involves understanding the biology of fear, along with the benefits that can come with being afraid. You now know that your brain is programmed to fight any perceived change to what it already knows and finds comforting. It's especially primed to avoid loss. That's why you need to implement tangible methods for overcoming these programmed responses. 
Having trouble pushing past your fears and embracing challenges has nothing to do with your personal worth or your willpower. It's simply evolution and your past lived experiences that influence your current resistance. Knowing the strategies that can push you past fear and propel you toward your goals is a huge breakthrough. 
Finally, we looked at just why it's so important to challenge yourself daily and the benefits you'll receive from doing so. I gave you what I think is a fun and useful list of suggestions for ways you can incorporate challenges into your daily routine. I also want to remind you that the activities you choose should be meaningful to you and to your goals. This will provide you with the maximum benefit. 
My greatest hope is that you now feel that you have the tools necessary to manage fear, rather than allowing it to control you. I also wish for you nothing but forward movement and the embracing of the unknown. Like, hmm… maybe it is your business idea? You'll soon discover just what an impact the skills you've learned can have on your life and your happiness.  
Many blessings and good wishes for success!
Please share your thoughts and ideas directly in the comments. You never know how your words will connect with others that visit my site. Remember, being a business owner doesn't mean you have to do it alone:)

P.S. This is how I can best help:
👍🏼 If you have an idea to start a business but have some fear or questions, join my Facebook Group – Jump Start Your Small Biz And we can accelerate your launch day with 1:1 coaching – Let's talk
👍🏼 If you ready to take action with a side hustle, grab my Weekend Project Planner Create Your Side Hustle Income or sign-up for the upcoming Jumpstart Your Dream Biz Masterclass
👍🏼 If you'd like to lead and grow your new business DIY style, join The Small Biz Society Community and sign up for the next Let's Get Bizy Mastermind. And we can accelerate your growth with 1:1 coaching – Let's talk