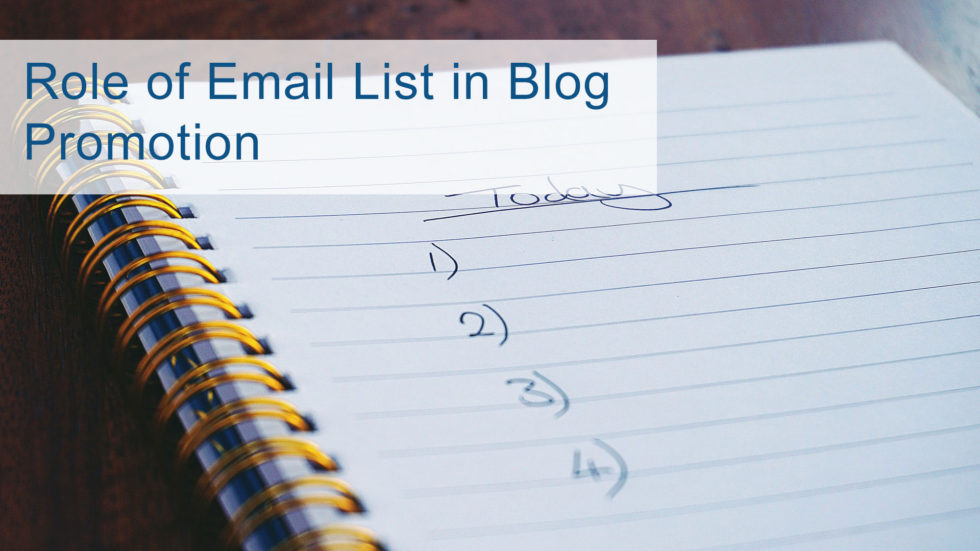 Start Emailing Your List About New Blog Posts
We've talked about the importance of a mailing list a few times throughout this challenge. I hope you've taken the time to start growing your email list at this point. Let's assume you did, or maybe you're ahead of the game and have been building a list since long before this challenge started. In either case, good for you, let's leverage that list to help grow your new blog posts.
An Email to Your List Each Time You Publish a New Blog Post
One of the simplest things you can do to leverage your list is to write and send a quick email to them each time you publish a blog post. This will keep them engaged, brings them back to your blog over and over again, and helps you grow your reach and traffic as they share your posts.
The biggest advantage of doing this is that you can personalize each message. For example, if you mention a product in your blog post, you can promote it in the email message as well.
A Blog Broadcast
If you prefer to automate this process, you can set up a blog broadcast. Done right, this can be just as effective as a "personal" email to your list. You can set up the blog broadcast so it goes out automatically as soon as you publish a new post, or you can have it aggregate your posts and send out one email with a link to the most recent posts on a certain day of the week, for example.
Refer to your autoresponder service for instructions on how to set this up. Most will allow you to customize and format these emails to make them easy to read and look nice. The biggest disadvantage to using a blog broadcast is that you can't tweak and personalize the auto-generated messages easily. The big advantage is that it's all on auto-pilot. There's no extra work on your end and no need to remember to send the email.
A Weekly Newsletter
A third option is to publish a weekly (or monthly) newsletter for your subscribers. Here you can share what's been going on in your blog, on your social media sites, in your real life, etc. How you structure your newsletter is entirely up to you. You can compose everything in the email itself, or create a pdf newsletter that you then email as an attachment to your readers (or invite them to view and download it on your site).
I find a newsletter that's the entire email works better since your readers can view it all in their email client. No need to click and download a separate document. Keep the content short, but interesting and send them back to your blog to read more.
All three are viable options for leveraging your new blog posts with your readers. You can focus on just one method or mix and match for best results. The important thing is to get started and mail your list regularly.
---
I hope you join me and follow along in this 30-Day Challenge. If you haven't already done so, you can sign up for the daily emails where I'll share the day's post and some other bits and pieces with you here. And feel free to invite other bloggers who may find this information helpful.

Closing