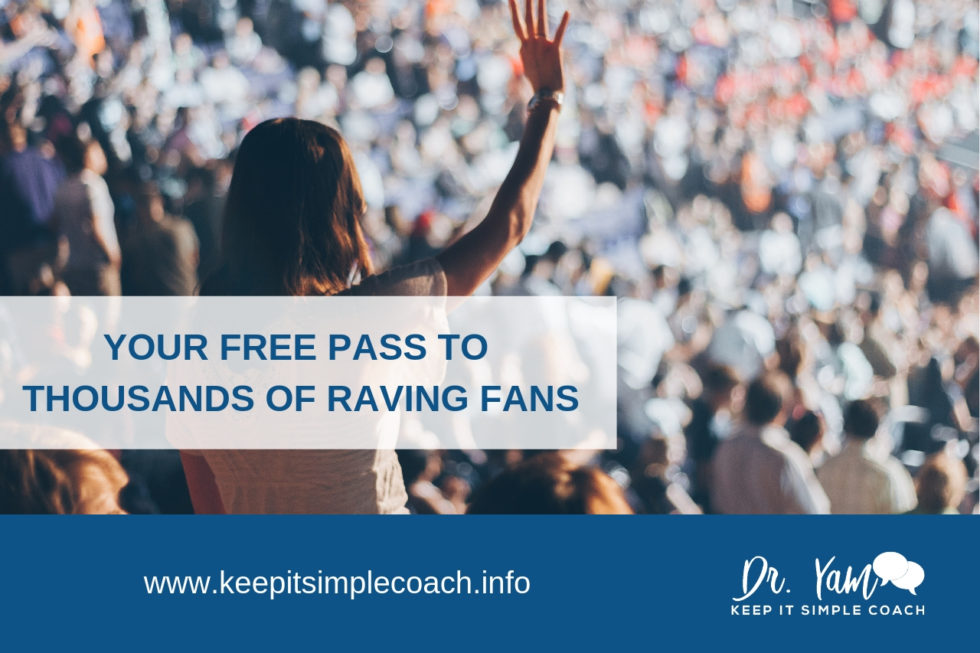 Your Free Pass to Thousands of Raving Fans
Have you ever checked your messages on Facebook and discovered one from a client who was eager to hire you?
You squeal in delight as you prepare what to say back to them. You respond. Boom. 5 minutes later, the deal is closed, the client is all paid, and you've just made an easy sale before your morning coffee.
When you have a kickass Facebook group, this is your new normal.
Imagine if you had a tribe of followers who hung on every word you said, saw you as the go-to person to hire, and bought up your offers with the frenzy of a department store sample sale. "Out of the way! I have to have this!!!"
There has never been a better time to grow and engage your own FB group. With over 2 BILLION ACTIVE USERS on Facebook, there's nowhere on the planet where so many people are gathered to share, comment, chat, follow and connect with one another.
No matter what industry you're in, your people are on Facebook. And there's no better way to reach them, interact with them, and build lasting relationships with them than with a group of your own.
I want to introduce you to my friend Christina. I recently met her while researching marketing strategies and read an blog her posted. Just completed her challenge and thought it worthy to share.
Christina Jandali grew her FB group from 0 to more than 8,000 people without spending a penny on ads, tripling her monthly income in the process in the span of a few months — growing her list by several hundred each week, signing new client after new client and selling out her programs.
Starting on Monday, April 8th Christina is leading a free 5-Day Grow Your Group Challenge. She's revealing her best secrets so you can:
Get started creating a Facebook Group filled with 1000's of ideal clients
Discover the exact steps she took to grow her Facebook group to 2500 members in only 3 months…and triple her income in the process!
Set the stage for your own community of raving fans who are thrilled to follow you, engage with you and buy from you
Even if you have an existing Facebook group, you're going to have so many lightbulb moments from this event.
See why I'm such a raving fan of Christina's and sign up to grow your Facebook group for free here.
It's yours for the taking,

P.S. Do you want raving fans of your own? Speed race over to this page and sign up for this free challenge, pronto. Your tribe is waiting.