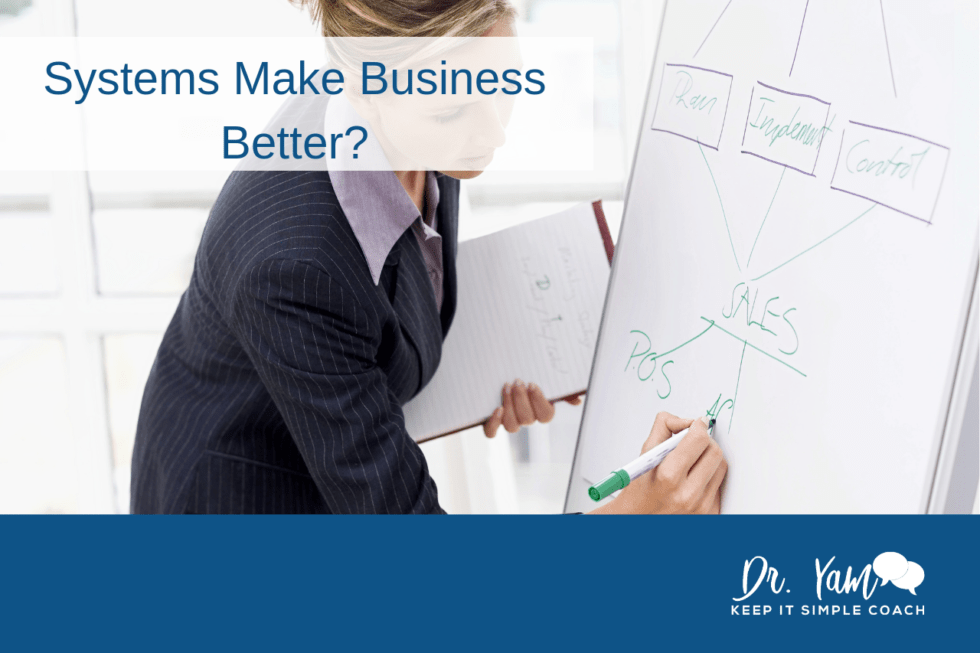 How Do Systems Make Business Better?
Owning your own business is a remarkable thing. Digging deep and doing all that needs to be done to be organized and profitable is no small feat. Most small business owners took the leap from being a master at a task or skill to running an entire enterprise where that task or skill is a part of the whole operation. While they were likely an expert in their craft, they may not have been an expert at owning and operating every aspect of their business.
Making the shift into business ownership can be harrowing when the realities of what is expected and required to run the business hit home. While providing your service or making your widget may be the goal, the government and your clients also require you to be able to deliver that service or widget along with excellent customer service and quarterly filed taxes. Properly run businesses have a few things in common.
One of which is a series of systems that helps their operations run efficiently and smoothly. Systems can be anything from policies and procedures to products and tools that reduce redundancy and create shorter paths for literally any aspect of business. They make businesses better by streamlining tasks and reducing the amount of time it takes to complete them.
Creating or using systems in business makes sense because it reduces stress and increases productivity. Let's take a look at the areas systems can make a difference:
Customer service
Operations
Lead Generation
Content Creation
And More!
You can easily begin to use systems in your business to maximize your time and energy. Try something easy like an autoresponder for your email. This simple tool can make sending emails a breeze. It can track your customer's addresses and make it incredibly easy to connect with your group as a whole, individually, or in very targeted ways. Its actually pretty cool. And something I am trying to get a hang of myself and have my virtual assistant taking on that responsibility to set things up.
If the idea of systems sounds confusing, there are people who can help. Virtual assistants, coaches, and others can help you choose the best systems for your needs and get your business streamlined and running seamlessly in no time.
From communication to sales pages, systems are a great way to organize your business and help it run efficiently. Consider adding one per month until you have a well-oiled and systematic machine. I'll be providing insight on this topic for the next few weeks.
Have more questions? Schedule a Simplify Session I'd be happy to chat. And check out my Facebook group Small Biz Society – a unique support and service space where aspiring entrepreneurs and new small business owners "get bizy" planning, building and sustaining.
Please share your thoughts and ideas directly in the comments. You never know how your words will connect with others that visit my site. Remember, being a business owner doesn't mean you have to do it alone:)

P.S. Don't forget to download my freebie – Get To the Top Faster with A Coach ebook.