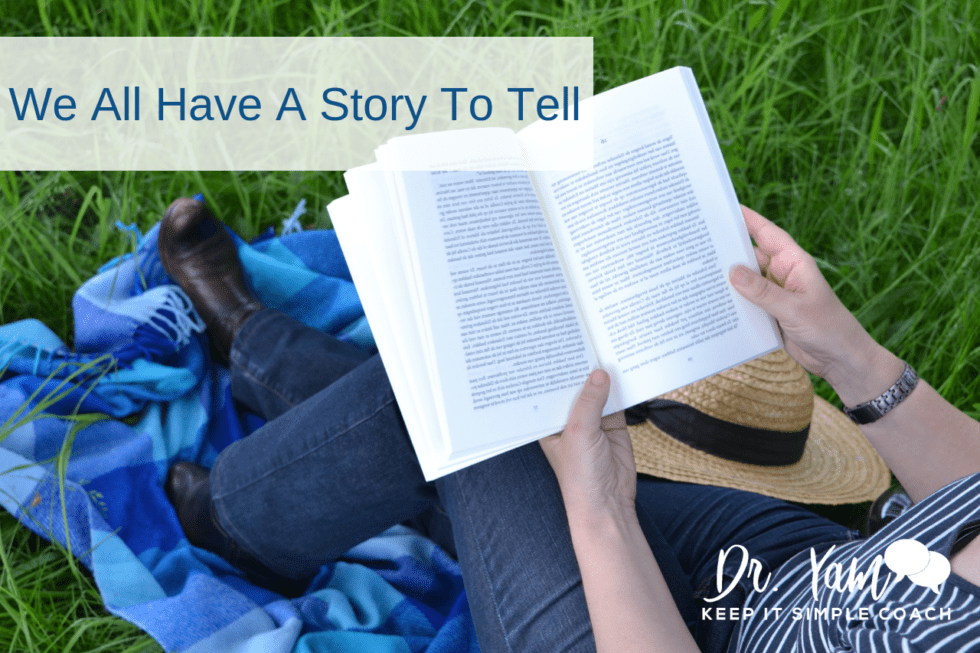 How To Brand Your Business Story With Emotions
Storytelling is one of the hottest new trends in marketing. A good story resonates with your target audience and gives your brand a more human side. This allows your target customers to feel that they know you. And when they feel they know you, they are more willing to take a chance and do business with you. Even better, if they try one of your products and like it, they can develop brand loyalty and become a repeat customer because they feel connected with you.
Your Brand Story
Every business has a story to tell. Some will be more interesting and compelling than others. Weíve all heard of Steve Jobs starting Apple from his parentsí garage. Itís the kind of story that captures the imagination and has inspired countless other startups since.
Brands might also be built as a result of a particular need. For example, Blue Buffalo pet food was founded because the owner's dog Blue became ill and they decided to start cooking healthy foods for him. He got better, and the recipes they developed have been helping dogs ever since. People are willing to pay more for a healthier premium brand of pet food if they think it will help their pet.
Brands might also be green. Seventh Generation and Ecover both offer cleaning products that are not harmful to the environment. People are actually willing to pay more for these brands rather than other commercial products in an effort to do their part for the planet.
Brands might be not for profit. They do make money, but the money earned goes back into the business, or to charity. If you've created a line of children's books and all of the proceeds will go to animal rescue, then animal lovers, as well as those who like the books, will be loyal to your company.
What Makes a Great Brand Story

So, what makes a great brand story? Here are six essential components.

Truth: It must be true. If you went into business only for the money, it will show no matter what you try to tell people in your brand story.
Specifics: It will have a ring of truth if it is specific about what you thought, did, and what motivated you to start the company. A timeline of events can help give the story a ring of truth and show milestones on the way to your success.
Consistency: The story needs to be consistent across all channels, such as your site or blog, email marketing, social media marketing, and so on. If it is inconsistent in any way, you will lose trust.
It should also be consistent within the company. If youíve started a digital publishing company in order to publish great books without chopping down trees, you should also be green when it comes to things like recycling, using post-consumer waste products like toilet paper and paper towels, and generally having less of a carbon footprint.
Credibility: You as the owner of your company will be the main storyteller. You need to come across as honest and sincere. Any staff you have should know your story and be able to share it with others.
A struggle: In stories, people love underdogs who overcome adversity and go on to achieve success. Let's go back to Steve Jobs who founded Apple in his parentsí garage. He lost control of the company and got it back again. He died young but never stopped working for the company he loved and his vision of what technology could do for people.
Emotional engagement:The struggle is one of the best ways to create emotional engagement with your audience, such as wonder, pity, or feeling inspired to make positive changes in their own lives, or even in the world.
Use these factors in your own storytelling to gain trust and loyalty from your customers.
Do you have a great brand story to share? I invite you to join my support and service group – The Small Biz Society, and sign-up for my next 5 Days To Build Credibility and Visibility Challenge or enroll in my upcoming Dream Launcher's Journey masterclass events!
Don't forget to grab my FREE 5 SIMPLE Blocks For Starting A Business Report

Please share your thoughts and ideas directly in the comments. You never know how your words will connect with others that visit my site. Remember, being a business owner doesn't mean you have to do it alone:)