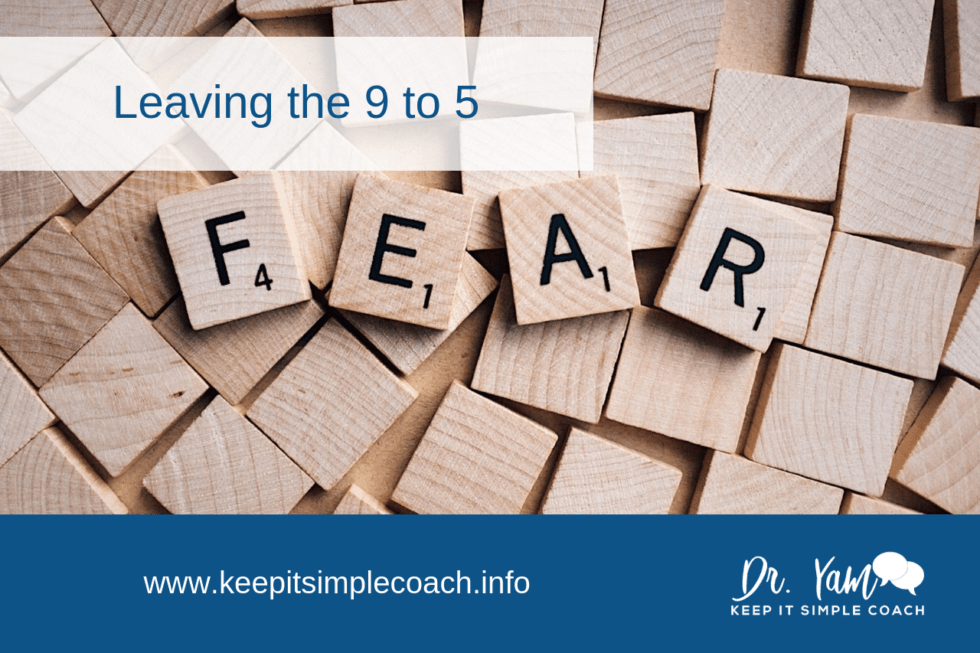 SHIFTING AWAY FROM YOUR 9-5 CAN BE S-C-A-R-Y
You know a 9-5 is no longer for you, but starting a business feels a little bit s-c-a-r-y doesn't it?
Stepping away from a 9-5 into my own gig meant I needed to come up with a plan, and quickly. 
Entrepreneurship was in my blood and I was successful in my career, but I was worried:
about what others would think of me (like I wasn't smart enough to do something on my own)
that I had disappointed those that were reliant on me to bring home the bacon
that my desired future was maybe not within my reach
I felt that worry!
stomach aches
headaches
backaches 
And I was procrastinating (very unlike me) even though I knew deep down that doing a 9-5 again was not in my future. 
Any of this starting to sound familiar as you think about starting a new business idea?
Yah – I thought so. 
So I had to get my head in the game. 
That meant I needed help. 
Even though I had the skills and education, fear cast a shadow and kept me stuck. 
So a good friend of mine stepped up and served as my thought partner. And during that first part of my journey, I dealt with getting my game head on straight – my mindset. Once I released the doubt, the pain, the worry, the guilt, my mind was now focused on making the shift and getting into action. 
I took the things I learned or wished I had learned from my Dad running his store as an entrepreneur, along with practical principles, and over time my actions allowed me to design a simple framework that helped me to launch and grow my consulting business. 
I call it the
5 Simple
Building Blocks
Checklist.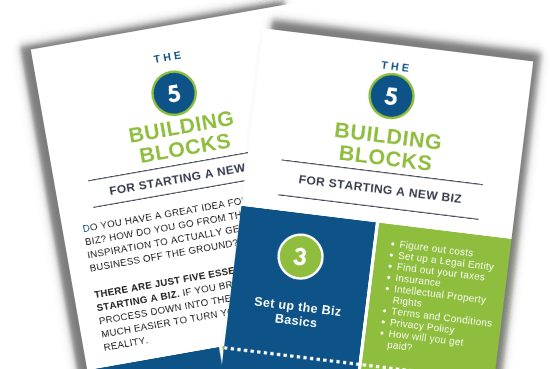 And with it, aspiring entrepreneurs can begin to get their head in the game of small business ownership. 
Having a checklist all to myself isn't helping anyone. So I am ready to share it for FREE! 
The 5 Simple Building Blocks Checklist is just a start. Recognizing that I could not have accomplished what I have achieved without a thought partner;  today I launched Busy 9 to 5ers Hive where I help ambitious go-getters (aka Dream Launchers) to become profitable and successful entrepreneurs so that they can launch the small business they always dreamed of. Whether it is as a solopreneur or up to a small team of 10.
Along my journey coaching others, I observed that many Dream Launchers can't ditch their current 9-5/full-time job to plan, launch and grow their biz idea. In fact many believe that …
"Leaving your day job before your startup is earning sufficient revenue is a really, really bad idea." — Entrepreneur Magazine
That being said, why not do it right the first time. And the core reason why Busy 9 to 5ers Hive was designed. And because I am the natural night owl,  I designed activities and events that are hosted after hours as well as recorded.
Think about it; no more rushing to get across town to network, worrying about a babysitter or guilt that frozen dinner will be on the menu. Consider this space your "Night Shift" as you make your 9 to 5 shift.
It is your safe place:
to ask me questions
discuss your thoughts or issues
uncover the unknown, overcome the overwhelming
take on the fears
strengthen your self-worth
and prepare to be financially able to launch your new business
Together, I help you discover who you are, try new things, get useful resources and tips. And there will be opportunities to engage in five-day challenges, masterclasses, and masterminds to help you reach your biz goal. 
P.S. Do you have those days when you don't feel like yourself – I mean your REAL authentic self with others. You are YOUR business and being authentic allows your clients to connect with you. You may not be getting your day off quite right. Starting a new habit might be an option – Try this Daily Authenticity Checklist for Entrepreneurs.